With so much to do in a city that never sleeps, there is sure to be something for everyone. No matter your passion, we have something for you. Indoor, outdoor, in the sky, in the water, in the desert, our leisure activities will keep you busy.
like no other Vegas gun range.
Combining safety along with a spectrum of guns only found in a military training facility, all within a premium Vegas lounge setting. We cater to all shooter levels from the firearms enthusiast to the beginner who want to experience the adrenaline of firing a gun for the first time. No matter your level, you'll experience a thrill-a-minute in true Vegas fashion.
The ultimate driving experience
And most thrilling attraction in Las Vegas! We offer an unparalleled selection of exotic car models from Ferrari, Lamborghini, Porsche, Aston Martin, McLaren, Audi R8, Mercedes-AMG, Corvette and Nissan GT-R
The Ultimate Spin on the Vegas strip
Measuring 520 feet in diameter, the High Roller eclipses both the London Eye and Singapore Flyer. Facing north and south parallel to Las Vegas Boulevard, the wheel takes 30 minutes to complete one full revolution and features 28 glass-enclosed cabins with broad views of Las Vegas and the Strip.
the sensation of lift-off
The excitement of soaring through the Grand Canyon, this tour will be a unique and spectacular experience. A limousine ride starts off your day of adventure as you travel from your Las Vegas hotel to our VIP helicopter lounge at the McCarran-Atlantic terminal. Board one of our EC130 "ECO Star" helicopters, the most advanced tour helicopter flying the Grand Canyon.
competitive, fun And better with a big group!
No Golf Experience Required. Anyone can play, from aspiring pros to those who've never walked 18 holes. All you have to do is swing a club and try to hit your micro-chipped balls into dartboard-like targets. It's competitive. It's fun. And it's always better with a big group!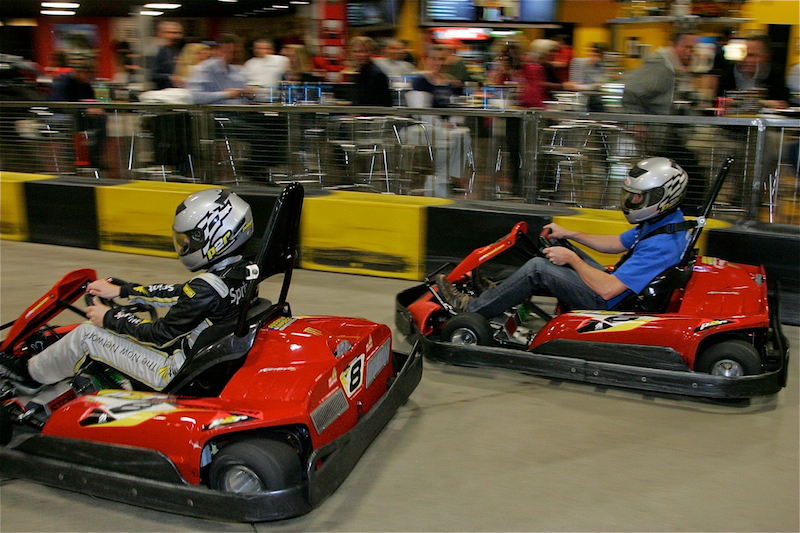 The Ultimate Rush of side by side racing action
The action takes place inside our comfortable state-of-the-art climate-controlled facilities and there are no smelly fumes! The end result is North America's best motorsports entertainment venue, and nowhere else can you find the adrenaline rush created by this type of side-by-side race action.